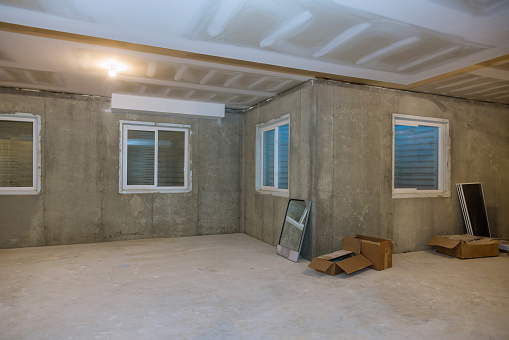 If you want to improve the look of your basement, you should consider some of the things listed below: underpinning the floor, ceiling height, and other important factors. Having a stable foundation is important for basements, so you should hire a contractor for the job if you are unsure of your DIY skills. Also, make sure that you have the right tools and experience for the job. A licensed and insured contractor can help you with the approval process as well.
Before starting your project, you need to understand the value of your home. You need to decide what your final goal is before you start, since you don't know what the finished result will be. A well-planned basement renovation can increase the value of the home, so be sure to understand the market value before you begin your renovation. If you do not have the funds to spend more than you can afford, it can lead to overspending and a ruined basement.
When renovating your basement, you can do it yourself if you have the time and experience. But if you don't have enough money, you may want to get a professional. If you are not familiar with home improvement projects, you should know the market value of your home. Many homeowners don't have sufficient funds to upgrade their home, so be sure to plan your renovation budget accordingly. It's important not to overimprove the property or spend more money than the house is worth.
The most important thing when renovating your basement is safety. It's crucial to get a permit for the work you'll be doing. If you don't have a permit, you may have to remove the finished work and pay hefty fines. Not only that, but you can't expect to get insurance if you don't have the proper permits. If you're not sure of these aspects, you can hire a licensed contractor for the job.
Electrical and plumbing work are important in the basement. These two are crucial for the functioning of the home. When you renovate your basement, you'll need to run electrical wire and water lines through walls and ceilings to avoid hazards, which include leaks. If your house has an HVAC system, you'll need to hire a qualified contractor. This way, you won't have to worry about obtaining a permit.
Natural lighting is an essential part of the basement, but it's limited in a basement. Artificial lighting is essential for the basement and will do most of its job. When planning a renovation, you need to consider the level of moisture in the area. A properly-lit basement can be a great place to have a party or hang out, but it can be difficult to find a place to do it comfortably.
For more information about Mississauga Renovations and Basement Renovations Toronto you can visit our website https://trocanada.com/